Weekly Classes
Every Thursday 6 – 8.30 p.m.
Starts 31 March 2016
Duration: 6 weeks
Venue: The Writing Room, 123 E-1 Hali Road (Unit No. 12), Gulberg III, Lahore
How to Register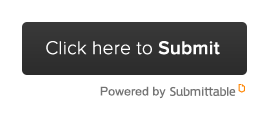 Submit your application no later than Sunday, 13 March 2016 to apply for your place in the workshop. As space is limited to 10-12 participants, all interested participants are asked to submit a one-page writing sample. Writing samples can be snippets of a story, a scene, or description, and may be excerpts from the beginning, middle, or end of a story. We just want to get a feel of your writing style. However, as this is a fiction course, we can't accept poetry samples. All shortlisted candidates will be informed by Friday, 18 March 2016.
Workshop Fee
Rs. 12,500/- per participant
50% of the fee must be paid by Saturday, 26 March 2016 to complete registration, and the remaining 50% can be paid on the first day of the workshop.
About the Workshop
The Art and Craft of Fiction Workshop offers aspiring writers the opportunity to explore the craft and practice of writing fiction and become better writers. Our 6-week workshop is designed to guide you into the writing life in an encouraging and inspiring setting with a healthy dose of constructive critique and revision. Each class will begin with a discussion of a particular aspect of writing – such as character, point of view, plot, place, and dialogue – during which we will read passages written by celebrated authors to uncover what lies behind their brilliance. The second half of each class will be devoted to reading the works of fellow participants and offering constructive and supportive feedback to help polish and deepen their writing.
Our workshops ensure that each writer's voice is heard and nurtured. Each writer will get the chance to submit work that is shared with and edited by the class. In addition, you will have the option of submitting a longer piece (either a short story or an excerpt from a novel, no longer than 10 double-spaced pages) that will be read by the instructor, who will give detailed feedback on your particular strengths, how your writing has improved over the course of the workshop, and areas of focus to further hone your skills.
About the Instructor
Mariam Tareen graduated with a Master's degree in Creative Writing from Royal Holloway, University of London, in 2013. She has previously conducted a creative writing workshop at National College of Arts (NCA), Lahore. She has extensive experience working with a diverse range of writing, including academic papers, essays and fiction, and has worked as an editor for several publications. Currently, she is a prose editor for Papercuts, a literary magazine brought out by Desi Writers' Lounge (DWL) that focuses on writing from the South Asian community. Mariam's stories, articles and reviews have been published or are forthcoming in international magazines and publications such as Litro Magazine, Book Riot, Bustle, The Missing Slate, and Bedford Square, among others. Like many of you, she is currently working on a novel.